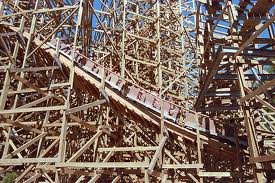 A Headchopper is any point in a roller coaster where the ride's structure, theming or another section of track comes close to the rider's heads, or at least appears to do so. Headchoppers are most common on wooden roller coasters, but many steel coasters, such as Vekoma's SLC and Bolliger & Mabillard's Wing Rider, have this element as well.
Safety
Of course, all headchoppers are designed so that even the tallest rider with both arms up would be unable to touch the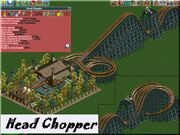 structure. However if a rider exceeding the maximum height limit is allowed on, the ride could potentially be dangerous.
Footchopper
The
inverted
roller coaster
headchopper equivalent is the
Footchopper
.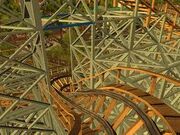 Footchoppers are designed so that the rider's legs appear to come close to water, the ride's structure or other scenery. The
Vekoma
SLC
aswell as
Pinfari
inverted
models
are known for great Footchopper elements, wich add excitement to the rides.
Community content is available under
CC-BY-SA
unless otherwise noted.